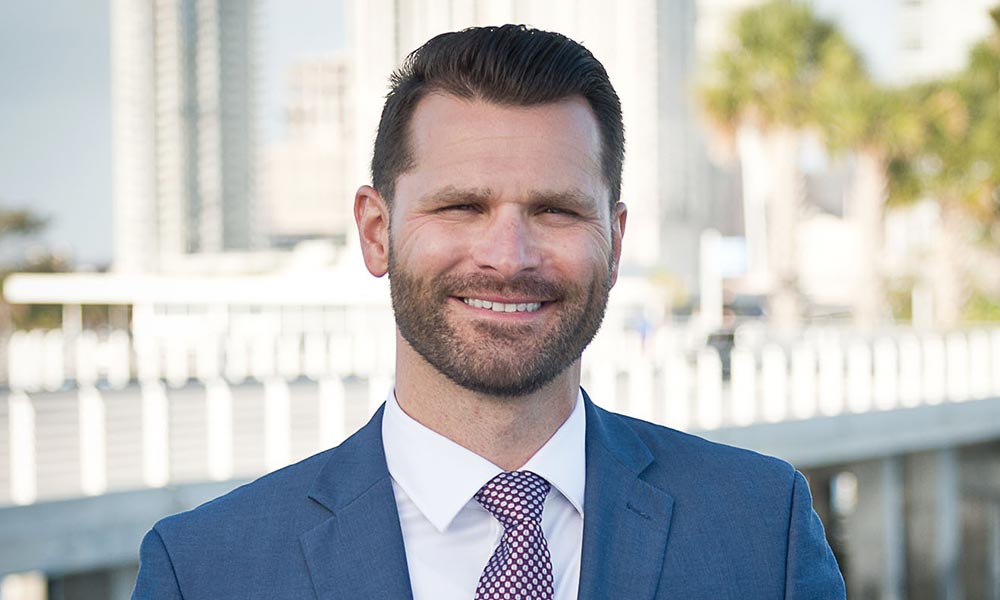 *Practice temporarily authorized pending admission under C.R.C.P. 205.6
Jesse Morse is a true American success story. He is an Air Force Veteran and former prosecutor who worked his way through school and is now a successful private practice attorney. Jesse is a multi-skilled attorney where he utilizes his talents in the areas of personal injury.

After high school, Jesse enlisted in the U.S. Air Force as an Intelligence Analyst and served for 6 years. He operated various unmanned aerial vehicles for the Air Force and completed four deployments to regions including Iraq, Afghanistan, and Africa.

Following his service to our country, he continued his education. Through the GI bill, he earned his B.A. in English from the University of Florida in 2015. While attending the University of Florida, Jesse was employed by the Dean of Students, working primarily with Veterans transitioning from the service to school, and advocating for Veteran services on campus. He then went on to earn his Juris Doctor law degree from Stetson University College of Law.

After law school, Jesse continued his service to our community as a prosecutor. Jesse investigated and prosecuted crimes including DUI, domestic battery, drug possession, and murder.

Jesse now uses his skills, background, and connections to help people in Colorado. In this role, he represents injured people against the largest insurance companies in the world.
St. Petersburg, FL
Juris Doctor – 2017
B.A. (English)-2015
Cum Laude